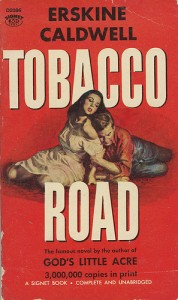 A Literary History of Augusta
Augusta has the honor of being the city selected to host the 2015 Georgia Literary Festival, which will run the weekend of November 6-8 on the campus of Augusta University. In celebration of the festival the Georgia Heritage Room will host an exhibit featuring local and regional writers. On display will be items such as manuscripts and photographs donated to the library and archived in our special collections; ephemera and rare books on loan from Mr. William H. Harper, who is a guest presenter at the festival and will speak on the life of Augusta writer and painter Barry Fleming.
Please visit the Georgia Heritage Room on the third floor of the Headquarters Library through November to view the exhibit. Call (706) 826-1511 for details.