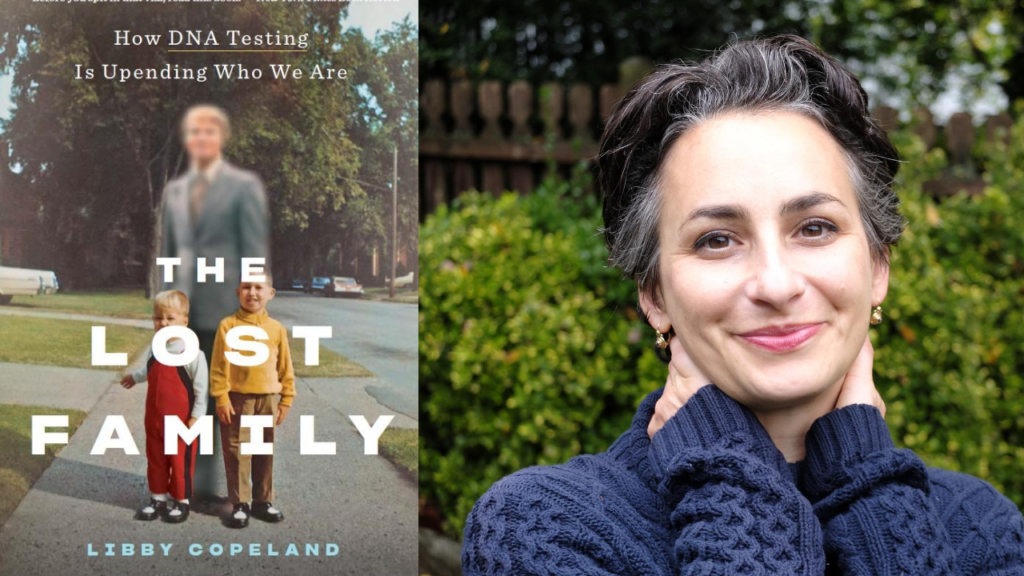 Thursday, October 29th at 2:00 pm
Join Libby Copeland for a discussion of her new book, The Lost Family: How DNA Testing Is Upending Who We Are.

In The Lost Family, journalist Libby Copeland investigates what happens when we embark on a vast social experiment with little understanding of the ramifications. Copeland explores the culture of genealogy buffs, the science of DNA, and the business of companies like Ancestry and 23andMe, all while tracing the story of one woman, her unusual results, and a relentless methodical drive for answers that becomes a thoroughly modern genetic detective story.

Libby Copeland is an award-winning journalist who has written for the Washington Post, New York magazine, the New York Times, the Atlantic, and many other publications. She specializes in the intersection of science and culture. Copeland was a reporter and editor at the Post for eleven years, has been a media fellow and guest lecturer, and has made numerous appearances on television and radio.
This live event will be viewable on the Augusta Public Library's YouTube, Facebook, and Twitter sites. Attendees will be able to ask Ms. Copeland questions and participate in the discussion.